Recording and on location... Really enjoy doing some serious prep work for the podcast this weekend, I went on location and everything! I know sounds very big!!!!
Well firstly I recorded a quick chat with a young singer songwriter from the town with an amazing voice which you will hear on this weeks episode, trust me when I say , you will be blown away! and he's only fifteen!
This morning I went on location(should I stop calling it that?) to a place in Clonmel where many people would have spent their childhood, it's called the Wilderness or "The Wildie!" or to give it it's proper title today "Wilderness Gorge". My dad and Scruff the dog were my guides as we navigated our way through the narrow path, sadly now overgrown with bushes and brambles, it's hard to believe that this was once the Clonmel to Fethard - Thurles line, where passengers would disembark the train and make their way into Powerstown Park to enjoy a day's racing....The platform which I'm sure saw thousands of people on it over the years is now hardly recognisable, covered in thorny bushes, it's a shame that the local council wouldn't just cut this back, just so we could see and stand on this platform like so many people did from 1880, this is a part of Clonmel history.... well that's my view anyway. We carried on pass the platform, as I walked along I tried to imagine the old steam train chugging along this line, the clickety clack of the carriages, the engine whistle, etc, we passed the "old swamp" or pond where my dad like so many kids jumped into while swinging from a rope which they had tied to the old tree, I got to also see "Frenchman's Stream", "The Holy Well" and "Giants Rock" which I also remember climbing in my youth to find the imprinted horse shoe mark on the rock, and hear the legendary story of the jockey who tried to jump from one side of the cliff edge to the other where the rock is..... I look forward to bringing this to you in a future episode of The Clonmel Podcast, but for now I just want to thank my trusty guides, my dad and Scruff the dog for an amazing day and a trip back in time.
Mark.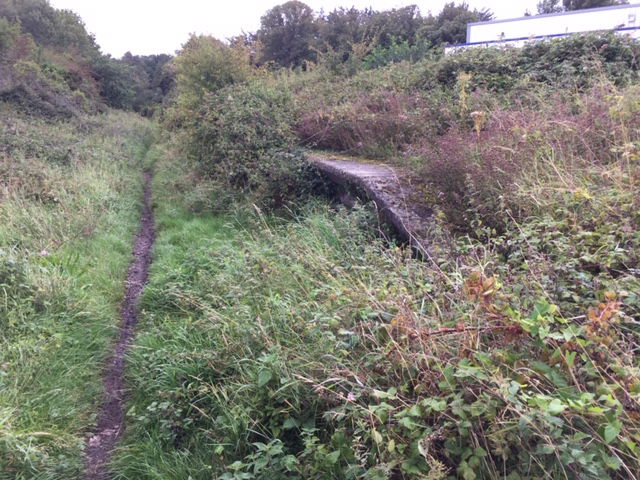 The old platform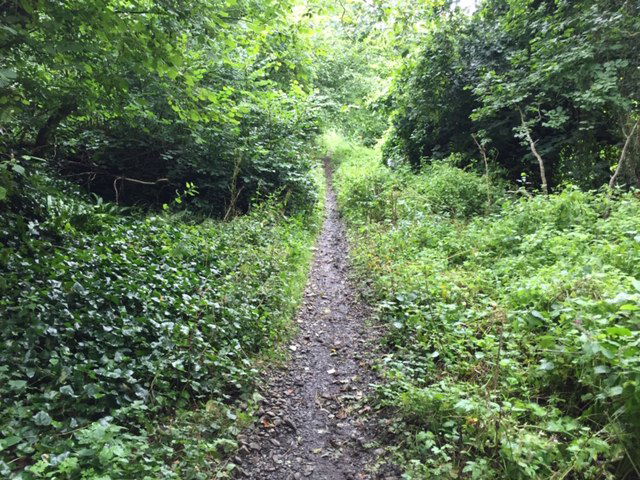 The old Rail line